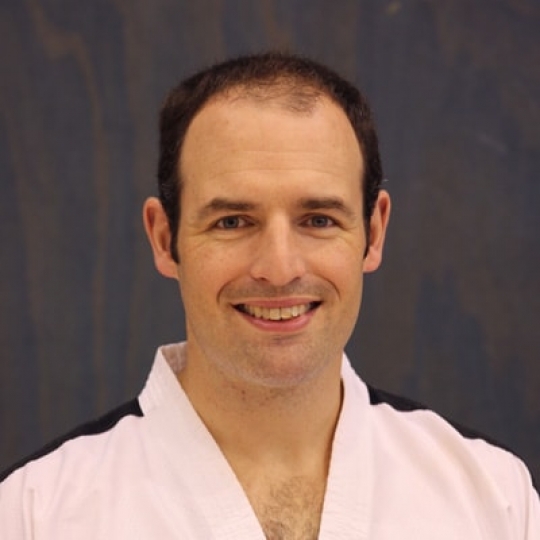 We have reached that time of year again when many clubs will be looking at taking a well deserved break for a few weeks. Looking back through the calendar suggests our members have certainly earned a bit of a rest, as 2019 was another busy year, full of quality events. On top of all of the regular umpires' courses, instructors' courses, gradings, and other regional or club level events, we also had the following highlights at a national level:
January: National Camp and Senior Dan Grading at Tui Ridge, near Rotorua, with special guest Master Joliette Tran.
February: International Umpires Course (IUC) with Master Wallace and Grand Master Katz.
March: Instructor Update Courses run by Master McPhail and Mr Phil Thompson, introducing new standards for our ground defence syllabus required for 1st to 2nd Dan gradings and exploring static knife drills.
April: World Championships in Inzell, Germany.
July: National Tournament hosted by Counties Manukau.
August: Kubz Course, run for first time in New Zealand by an internal trainer, Mrs Debbie Hart.
Also August: The ever popular Veterans Camp.
October: Stripes 1-to-1 and Senior Dan Grading in Rarotonga.
November/December: National Kids Camp.
I would like to congratulate and thank all those who contributed their time and effort to the organisation for all of the events held over the course of the year. Thanks also go to all who participated in these events. Your support is greatly appreciated.
We already have some great events scheduled in 2020, including the following:
March: International Instructors Course (IIC) in Auckland.
April: A series of ITF courses are to be held in Seoul, Korea, including an International Instructors Course (IIC), International Do Course (IDC), International Kids Course (IKC), and a new International Adapted Course (IAC). This historic event will also mark the 65th anniversary of the naming of Taekwon-Do.
July: National Tournament in Palmerston North. This too will be an historic event as it will incorporate a celebration of the 50th anniversary of our first official club in New Zealand, which was of course opened by Mr Norman Ng in Palmerston North.
August: ITKD Instructors Conference and Senior Dan Grading in Rotorua.
October: World Cup in Slovenia.
By all accounts it looks like 2020 is going to be another busy year, so enjoy your break, take the opportunity to repair and recharge, and I look forward to seeing you at one of the great events next year.
Taekwon,
Master Gray Patterson, 7th Dan
President ITFNZ