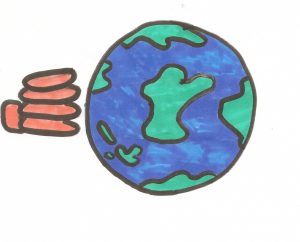 The kids at Jungshin, Glenfield (Mr Davey, 4th Dan, Instructor) are showing some great enthusiasm for Taekwon-Do through their writing and artwork (submitted by Tracy Foster, 4th Gup).
Joshua, three years and counting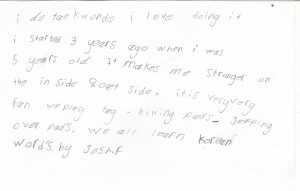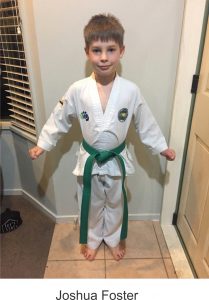 "Taekwon-Do is our secret weapon"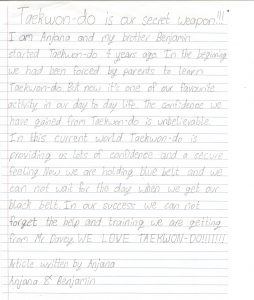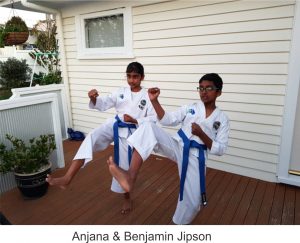 Kicking is best!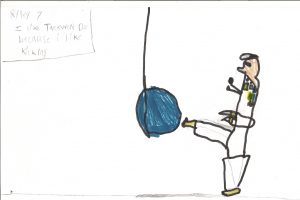 Future Black Belts and self defense experts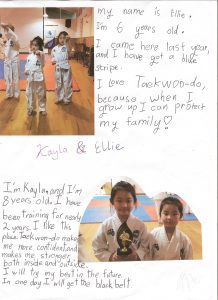 Looking after yourself!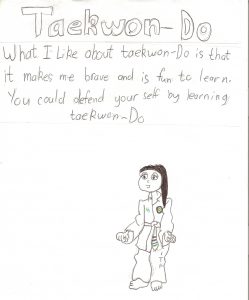 Future specialty champ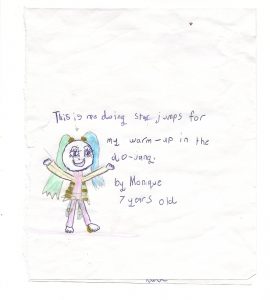 Another Bruce Lee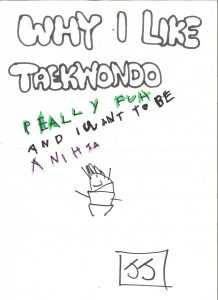 Taekwon-Do is fun