Wesley Filiki, 1st Dan, Pil Sung
World Champs; an experience like no other!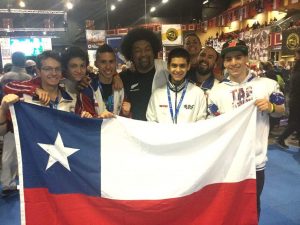 It's definitely one of the reasons I keep going. I've been fortunate to attend and compete in three campaigns now, each memorable in its own right. The range of people you meet along the way is vast and it all starts here in NZ, even before you leave the country!
We are very lucky that our national body is full of like-minded, co-operative people who work and push towards making our team as best prepared as possible. After trials, those whom make the NZ team, the coaches and management become very familiar with each other. Along the way, other guest instructors take time out of their own schedules to help us out. To some of us who have been around the block, we may take this for granted as we've been able to build relationships with these people beforehand, but as a few of the juniors new to the team reminded me, a lot of newbies to the team have never had the chance to meet, let alone train with these people before. Also, through the many training camps, we also meet each other's parents and families as well; more on that later.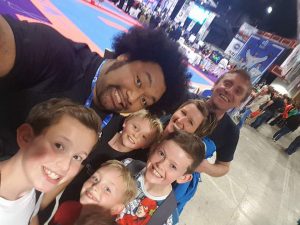 After months of training, getting geared with team apparel, and flying halfway around the world, we get to CityWest in Dublin to more people –  a lot more people! This time however, we are definitely on show! NZ teams leading up to now have built a very good reputation in the ITF world as polite and courteous, not just in competition, but also as we go about our own business outside of the competition. So as we walk around in our NZ gear on, all eyes are on us and that politeness and courteousness is expected, not just from other countries, but from ourselves as well.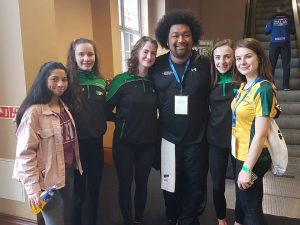 It's at this point that the nerves and anxiousness start to rise as the beginning of the tournament looms near. Staying at the same hotel as everyone else at the tournament, it's hard not to run into someone from the tournament. Everyone starts to familiarise faces and as the opening ceremony comes and goes, we become a lot more recognisable with our performance of Nga Kaponga (more so for me being front and centre, rocking an afro!). As the tournament starts, there's a lot of foot traffic around the rings as people cram in to catch a view of the action. It is while the competition is running that a lot of people meet. It's an awesome environment to be amongst, meeting people from all over the world, like-minded and eager to discuss varying happenings in the ring, or just willing to stand there and share a bit of banter, maybe even a photo op (or 5).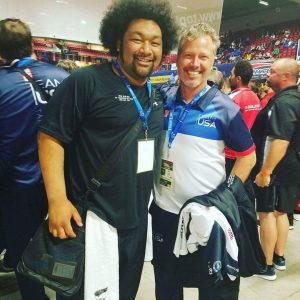 With World Champs being a grand event, attracts many big names in the ITF world; from Grand Masters and Masters to renowned coaches and athletes, some legendary! For a lot of people at the tournament, getting a chance to meet their heroes in person is rare so a lot of photos are taken. I myself have somehow gathered a bit of a following since Spain 4 years ago, so I too was in front of the camera quite a bit, to the point where most of the team called me The Tourist Attraction (among other names).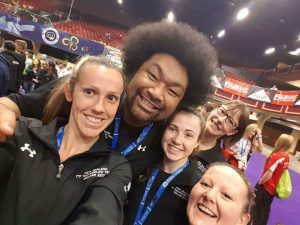 Above I mentioned the families of the athletes and management (this includes supporting instructors as well!). To me, they make my World Champs experiences just that much more special, in Benidorm, Jesolo and most certainly Dublin! They were there every day, making sure we were where we were meant to be, made sure we ate, looked after our spot and our gear, rode the highs of winning and picked us up from our lows when things didn't go our way. Each and every one of them can claim part of the success the NZ team had, because without them there taking care of our needs while we concentrated on the tournament, I believe we wouldn't have done so well! Meeting the people behind the athlete is always a highlight for me.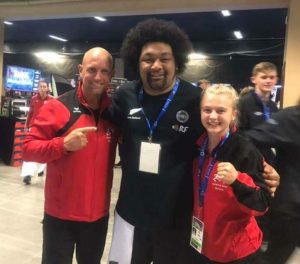 Just before I sign off, congratulations again to the NZ team, we rock! To quote Fall Out Boy, thanks for the memories! To everyone from the different parts of the world I had the pleasure and privilege of meeting or reacquainting with, thank you for the friendship and comradery; I hope to cross paths again soon. Thanks to the past members of the team as well as the rest of ITKD for all your support. Lastly, a massive thank you to the Supporting Cast of Dublin! Stand up, be counted; the athletes' success is as much yours as it is ours.
Hulk Out!